The possibilities are endless when planning school events, and so is the selection of inflatables available to you from Jump Around Rentals. Inflatables on their own as an entertainment fundraiser or along with a school fair, school festival or school carnival. School dances and pep rallies may benefit from the additional entertainment value of inflatables as well.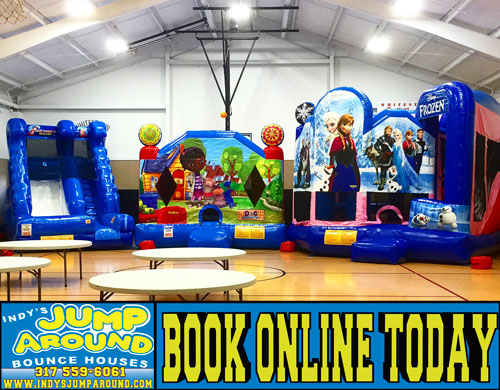 Check out our school Program, where you can get a bounce house or two for the entire school day! Monday through Friday, we will drop the Bounce House off early in the morning, and you keep it for the whole school day!
Weekday School Program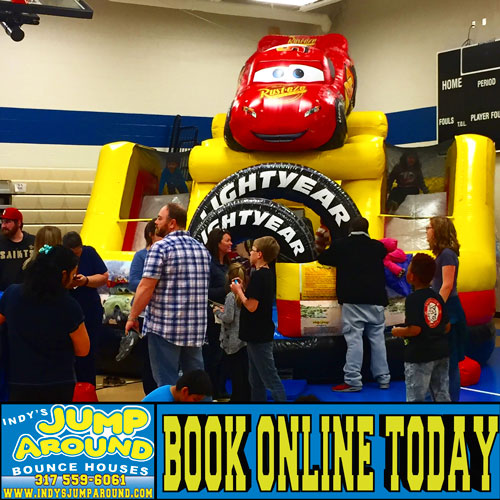 Be the talk of the neighborhood with one of our backyard package deals! If you know you'll have to entertain several little guests; it might be best to get two bounce houses. Check out our Bounce house & Obstacle Package, our most popular package for backyard parties.
Backyard Package Deals
Indy's Jump Around provides on-time delivery throughout the Indianapolis area and the surrounding communities like Avon, Greenwood, Mooresville Carmel, Fishers, and Lawrence. This is just a partial list of communities we serve please scroll down to check other cities. If you have questions concerning delivery to your specific address, please call us at (317) 559-6061 and we will be happy to provide details.